Grenada: CBI-Developer Promises 500 Jobs During Construction, 300 Once Operational
December 15, 2019
The Six Senses, La Sagesse – Range Developments' third hotel project in the Caribbean, broke ground in Grenada last Friday. The partly CBI-funded project is part of a larger master plan that "will feature two luxury 5-star hotels, oceanfront villas, spas, retail and watersports facilities," said the developer in a press release yesterday.
Range Developments say the project will employ some 500 construction workers and support more than 300 permanent jobs once it's up and running in 2022.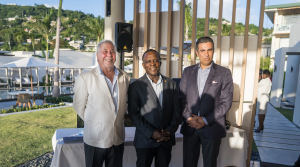 The resort's location, a promontory in Saint David's Parish, is some way off the beaten tourism path in Grenada where hospitality establishments are overwhelmingly concentrated in the Grand Anse area. Prime Minister Keith Mitchell highlights the unconventional site-choice as a testament to his government's commitment to distribute tourism-dollars more evenly across the country.
"[the project] provides a clear demonstration of the confidence of investors in the Grenada economy. The location of the project illustrates the Government's commitment to ensuring that development is wholistic and is in fact spread across all parts of the country. The coming of the world-renowned Six Senses brand will help to further solidify Grenada's position as a top tourist destination. These three factors combined provide irrefutable proof that this Government remains committed to attracting continued investment and creating employment opportunities for the people," said Mitchell during the groundbreaking ceremony.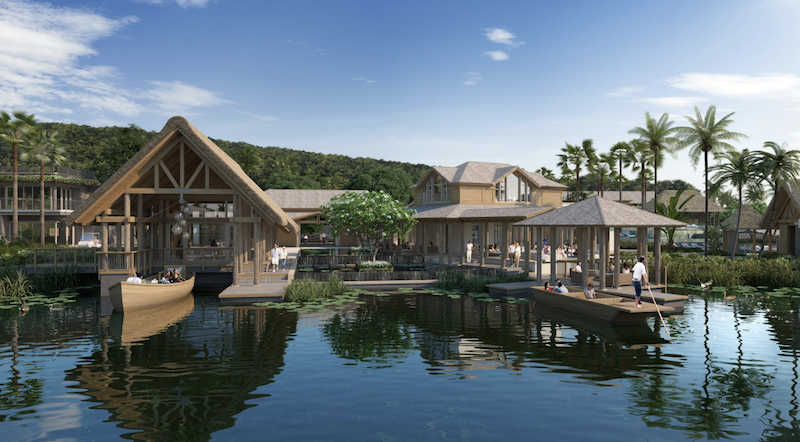 Mohammed Asaria, Managing Director of Range, describes the project as "transformative" and vows to make La Sagesse "the second tourism capital in Grenada".
"Range will create the unimaginable at La Sagesse. It is a destination waiting to be created. The project will be transformative, not just for St David's but the entire State of Grenada. In a very short period of time, La Sagesse will become the second tourism capital in Grenada."
Also appearing at the ceremony was Kamal Shehada, an early investor in Range, who made headlines in March this year when he offered to give EC$5 million to Galaxy Real Estate if they could finish their Saint Kitts Ramada development by September this year, as they had promised. As of today, the project remains listed as 'under construction' on CBI Real Estate Watch.
Prior to settling on Grenada's La Sagesse as the location for its third Caribbean resort, Range engaged in advanced-stage talks with the governments of both Saint Kitts & Nevis and Saint Lucia.