'Most Powerful Passports 2020' index released
On October 13th, 2020, the Henley Passport Index released its latest Passport Power Index, an annual ranking of the world's most powerful passports according to the number of destinations their holders can access without a visa.
This year Japan held onto the top spot, with visa-free access to 191 countries. Japan was closely followed by Singapore, South Korea, and Germany.
Countries with Citizenship or Residency by Investment Programs performed strongly with European countries Spain, Portugal, Greece, and Malta all ranking in the top 10 by granting visa-free access to more than 183 countries globally.
Caribbean countries St Kitts, Antigua, St Lucia, Grenada, and Dominica all placed reasonably well, with visa-free access to between 139 and 154 countries.
The index is based on exclusive data from the International Air Transport Association (IATA), which maintains the world's largest and most accurate database of travel information.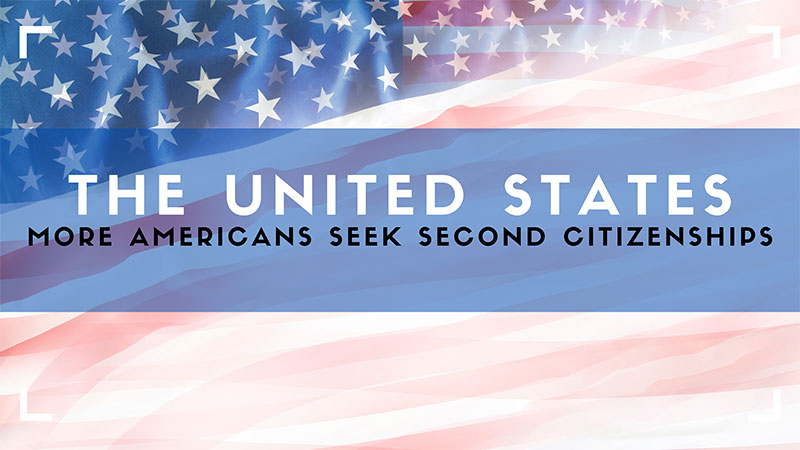 Applications from US citizens looking for second citizenship soar
U.S. citizens rarely sought golden passports before 2020. Citizenship by Investment Programs thrived mainly by targeting people from countries with fewer travel freedoms than the U.S., like Syria, Nigeria, or Pakistan - all in the bottom quarter of Passport Index rankings in recent years.
However, the American passport lost its prestige over the past few years, and the coronavirus pandemic helped fuel demand for a second passport from Americans hampered by restrictions on their mobility.
Citizenship by Investment Programs hadn't historically been popular with Americans mainly because the CIPs' main draw - primarily favorable tax rates in adopted countries - don't incentivize U.S. citizens who are required to pay taxes regardless of where they live.
Despite those conditions still holding, the number of Americans applying for second citizenship is expected to rise, as they search for ways to maintain some freedom of movement with stricter lockdown measures continuing to be enforced through new year.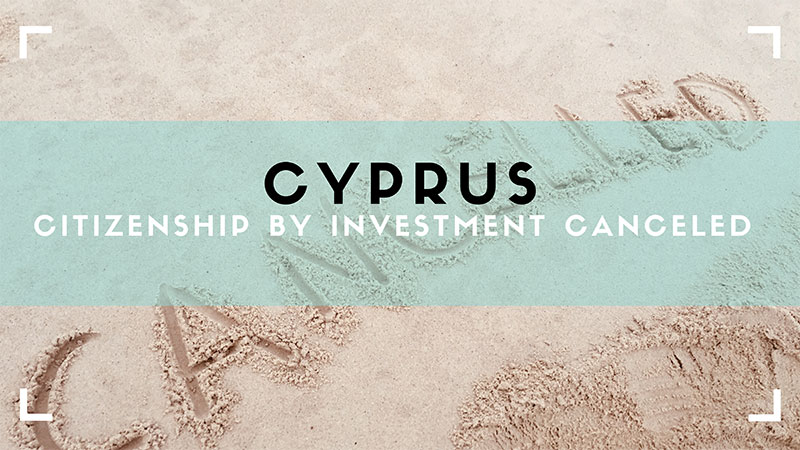 Cyprus cancels their Citizenship by Investment Program
In October last year, the Cypriot Government announced that it would cancel its popular Citizenship by Investment Program following a video report that aired on Al Jazeera exposing abuse of the program's provisions.
Al Jazeera's Investigative Unit obtained leaked documents that name 2,500 people who paid to become Cypriot citizens. Parliamentary Speaker Demetris Syllouris and lawmaker Christakis Giovanis were caught on hidden camera pledging full support to grant a passport to a fictitious Chinese investor, despite a money laundering conviction against him.
The program which required investors to make a 2-million-euro (approximately $2.5m) investment to qualify, and which netted Cyprus billions of euros over several years, was a favorite for the global super-rich because it granted access to the European Union.
Cyprus government spokesman Kyriakos Koushos said the Cypriot government would look at different ways of attracting foreign investments in due course. In the meantime, Global Pass investors looking for a route to European citizenship are advised to consider the Portugal Golden Visa option which offers residency and citizenship within 5 years. For more information on Portugal's CIP please get in touch with a Global Pass consultant.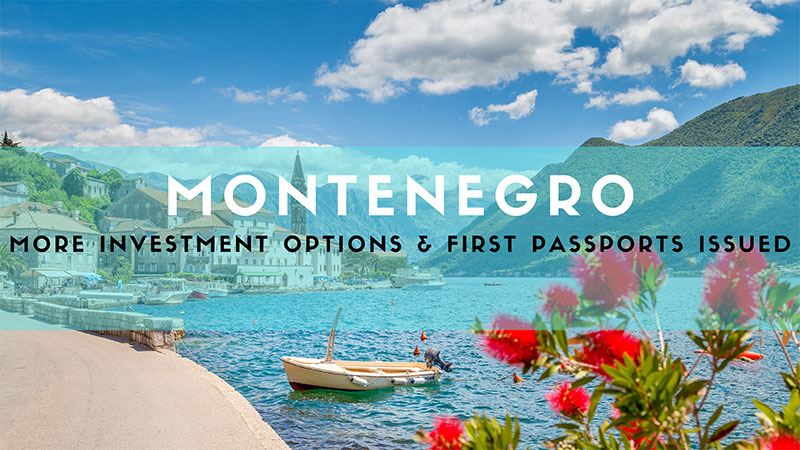 Montenegro adds three new development projects and its first successful Montenegro citizenship to it's CIP
Late last year, the southeastern European country of Montenegro extended its list of approved development projects available for investment through its Citizenship by Investment Program. The three new resort complexes under construction which have been added to the list include Elite Hotel & Residence, Montis Hotel & Resort, and a hotel whose buildings are currently referred to as "Object D" and "Object E". These additional properties mean foreign investors into the country's CIP now have a larger variety of investment options to choose from.
2020 was also the year Montenegro issued its first new passports under it's CIP. The passports were issued to a family of five from Egypt who was the first-ever applicants to its CIP.
From a surge in real estate investment options to its strategic location, Montenegro's Citizenship by Investment Program is poised to become one of the world's most sought-after investment options. Its CIP will only be offered for three years and available to a maximum number of 2,000 investors. To learn more about how you can invest in Montenegro, please contact one of Global Pass's consultants.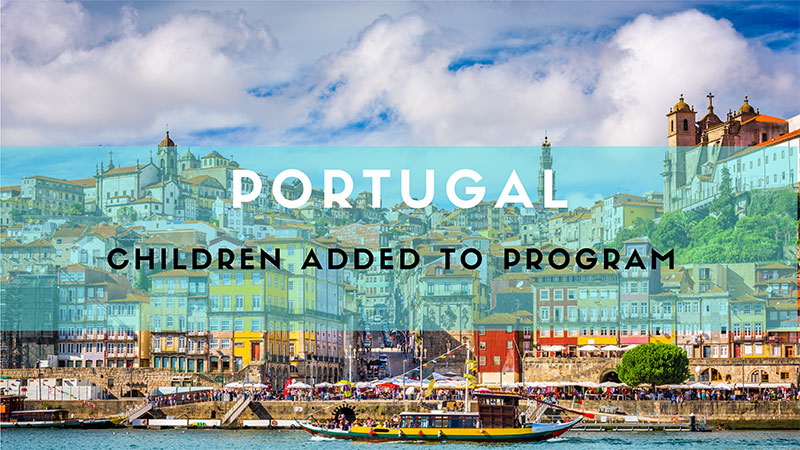 Children now qualify for citizenship in Portugal
Portugal's golden visa figures remained steady despite the pandemic, and the country had exciting updates for parents with regard to birth-right citizenship.
In November 2020, the country amended its nationality laws, stating that children born to foreign parents, at least one of whom has lived in Portugal for a minimum of one year, will be eligible for Portuguese citizenship at birth, and, by extension an EU passport. An EU citizenship grants holders the legal right to live, work and study in any EU country, which opens a wide range of opportunities for the passport holder.
A similar law had previously existed in Portugal but with a two-year residency requirement. The new law reduced that time-frame to one year.