UK Tier 1 Investor Program: A 40% Decline in Approval Volumes for 2020, and a Rebound Expected in 2021
The UK Office of National Statistics released its 2020 Q4 figures last week and there were a lot of surprising results.
A drop in approval volumes
Most noticeable was the drastic drop in the UK's Tier 1 investor program approval volumes.
There were 216 total Investor Visas issued to main applicants in 2020, down from 360 in 2019. That's a 40% decline in a year-on-year comparison.
Only 52 main applicants and 98 dependents were approved for investor visas in the UK during the final quarter (October-November-December 2020).
That's a drop of nearly half the visas granted to investors in Q3.
The support you need when and where you need it
Deciding where to move and understanding the steps required can be complicated.
Many golden visa programs have complex requirements that take time, legal counsel, and investment advice to complete.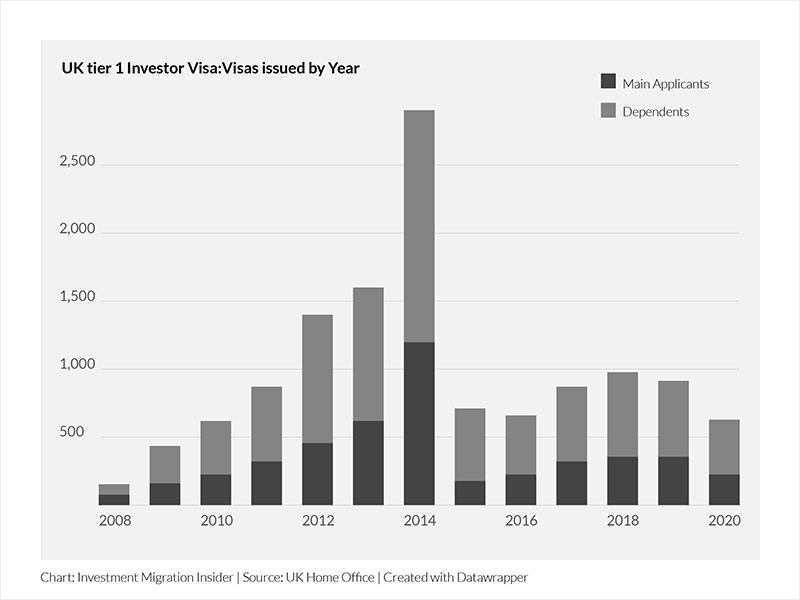 A rise in refusal numbers
Of particular relevance is the data showing an unusually high rate of refusal last year.
In fact, the refusal rate for the UK's Tier 1 investor program, which usually hovers around 5% or less, jumped to 9% of all applicants in 2020.
Q4 alone saw a 20% jump in application rejection, with half of those refused applications being from India.
Across all categories, there were just under one million visas granted in 2020 a drop of 69% to the previous year.
During the final quarter, China & Hong Kong accounted for 36% of applicants. Across the year, there was a continuous rise of US nationals migrating to the UK, and this trend continues.
It is believed that the country's departure from the European Union - as a result of Brexit - will work in the UK's Tier 1 investor program's favor.
An expected rise in 2021 applications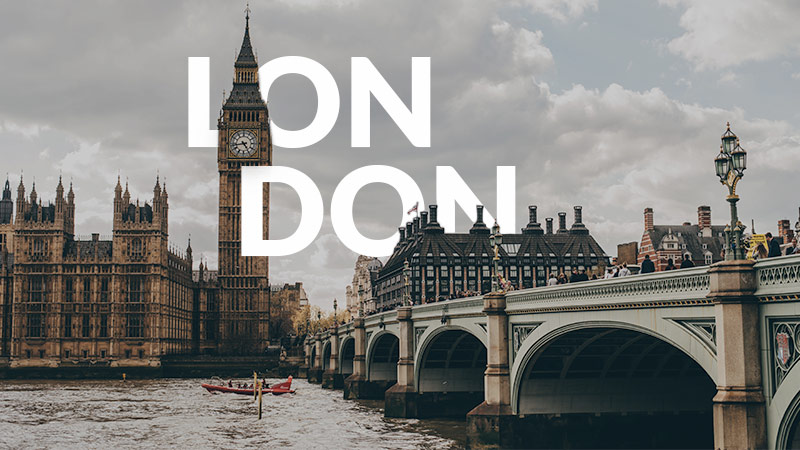 The UK recently published a roadmap, record numbers of vaccinations, and pent-up demand, we see a busy year ahead.
Despite the fact that this is a visa for permanent residence, not citizenship (Britain does not have a citizenship by investment program) the program is likely to continue attracting investors.
There are many upsides to the program; the application review period is just three weeks. Also, under this visa category, the applicant must be in the UK for at least 6 months a year. A permanent residency is issued after 5 years, and after 6 years you can obtain citizenship.
With the UK's Tier 1 investor program, all approved family members of the main applicant can live, study and work in England with almost no restrictions.
Education is still the main reason for most Tier 1 investor program migrants. So we expect to see higher volumes of demand from applicants before schools and universities open up for a new semester this year.
The bottom line
Despite a difficult 12 months, and approval volumes at an all-time low, the UK is still a sought-after destination for migrants and continues to represent an attractive residency by investment program for investors and their families. This all points to an expected return to higher application rates for the UK's Tier 1 investor program visa, and a rise in issuances in 2021.
If you'd like to know more about how to immigrate to the UK, it is important to seek the advice of reputable and experienced consultants who can help optimize your chances of approval. Contact a Global Pass consultant if you have any questions.